Location: Kingwood, TX
Owner: Hospital Corporation of America
Architect: Gould Turner Group Architects
Contractor: Brasfield and Gorrie
Construction Cost: $56 Million
On an existing 50 acre hospital campus just west of the Eastex Freeway at Kingwood Drive, our team added 47 beds on 3 floors (structured for 5), a central energy plant and a much needed upsized storm conveyance from the north side of the long site to the detention pond on the south boundary.  These improvements were complicated, as they often are, by the need to keep the rest of the campus operational during construction.  This included a walk-in clinic whose entry was adjacent to the new building site.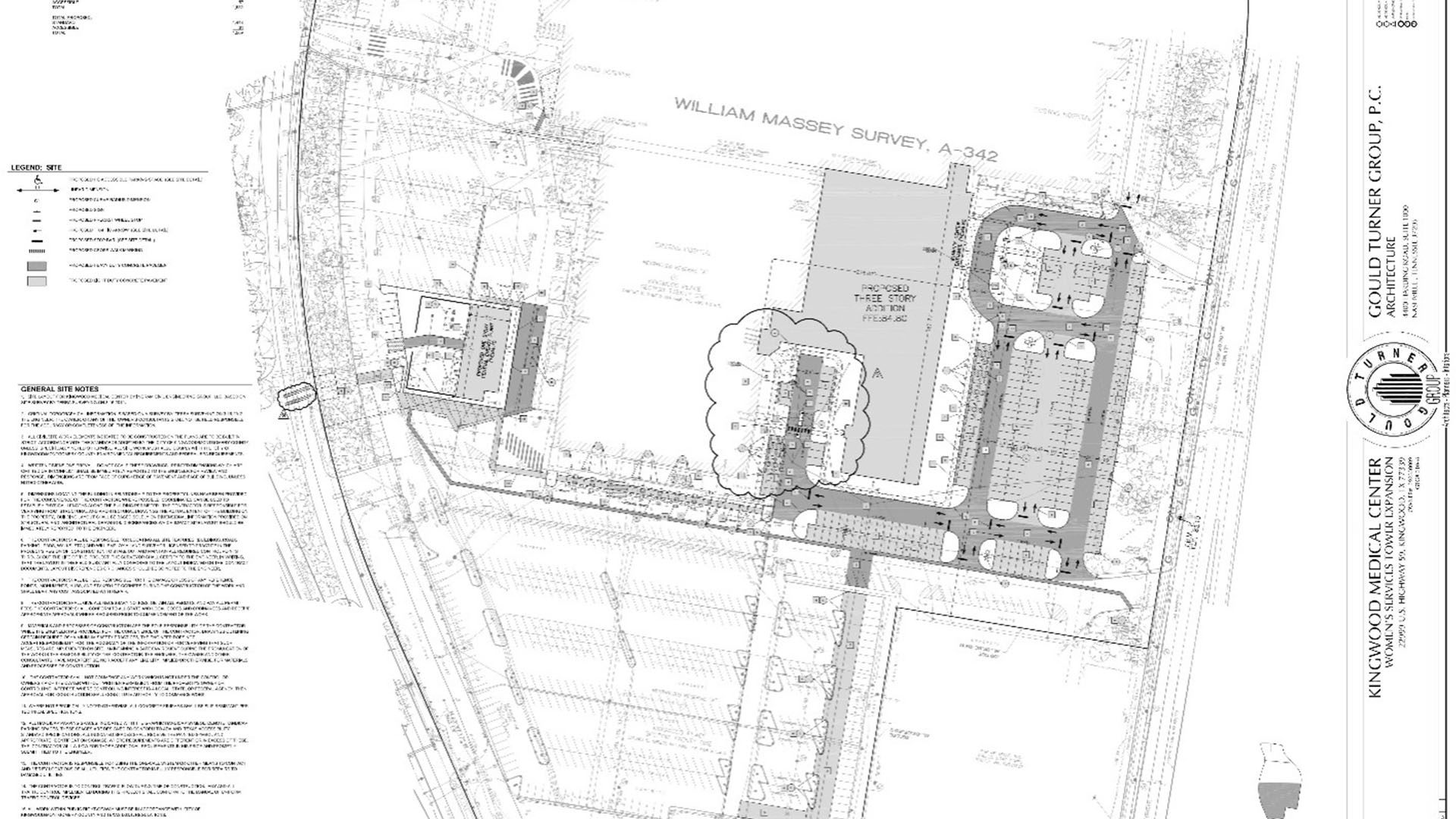 Things you might overhear while permitting in Houston:
Your water impact fee could be several hundred thousand dollars. So could your sewer impact fee.
You need to have an expeditor. No, they don't make the permitting any quicker.
They just raised the flood elevation in much of Harris County as much as 2'.
There is no zoning in Houston (the 4th largest city in the US).
Bring your drawing tools to the stand-up review so you can mark up your mylars.
"Our Women & Children's Center provides one seamless point of access to advanced healthcare for families in the Northeast Houston area. This $80 million investment in our community offers maternity and newborn care as well as a dedicated pediatric unit.

https://hcahoustonhealthcare.com/specialties/womens-care/?location=kingwood