Location: Dickson, TN
Owner: Tennessee Board of Regents
Architect: Johnson Johnson Crabtree Architects
Contractor: Barger Construction
Construction Cost: $3.2 Million
In 2015, Ingram Civil joined JJCA in designing the site work supporting a new 12,000 SF Health Building. 
Work on a built site, particularly on different elevations, can be a challenge to achieve while school continues just adjacent to the work site.  People still need to move freely and safely, and vehicles still need to traverse and park in close proximity to the construction.  A hardscape and planted bioretention courtyard were added in very tight quarters between the new and existing buildings as an answer to pedestrian connectivity, aesthetic goals and local storm water requirements.  The new building would displace an existing parking area while the campus was already in need of more parking.    The only open yard location available for the amount of new parking needed was just west of the school but 14 feet higher.  A pair of yard stairs would connect the new parking lot for students and staff to the new and existing schools.  The new parking area also provided a useful 2nd drive access to Grab Creek Road that outlets back to Highway 46 nearby.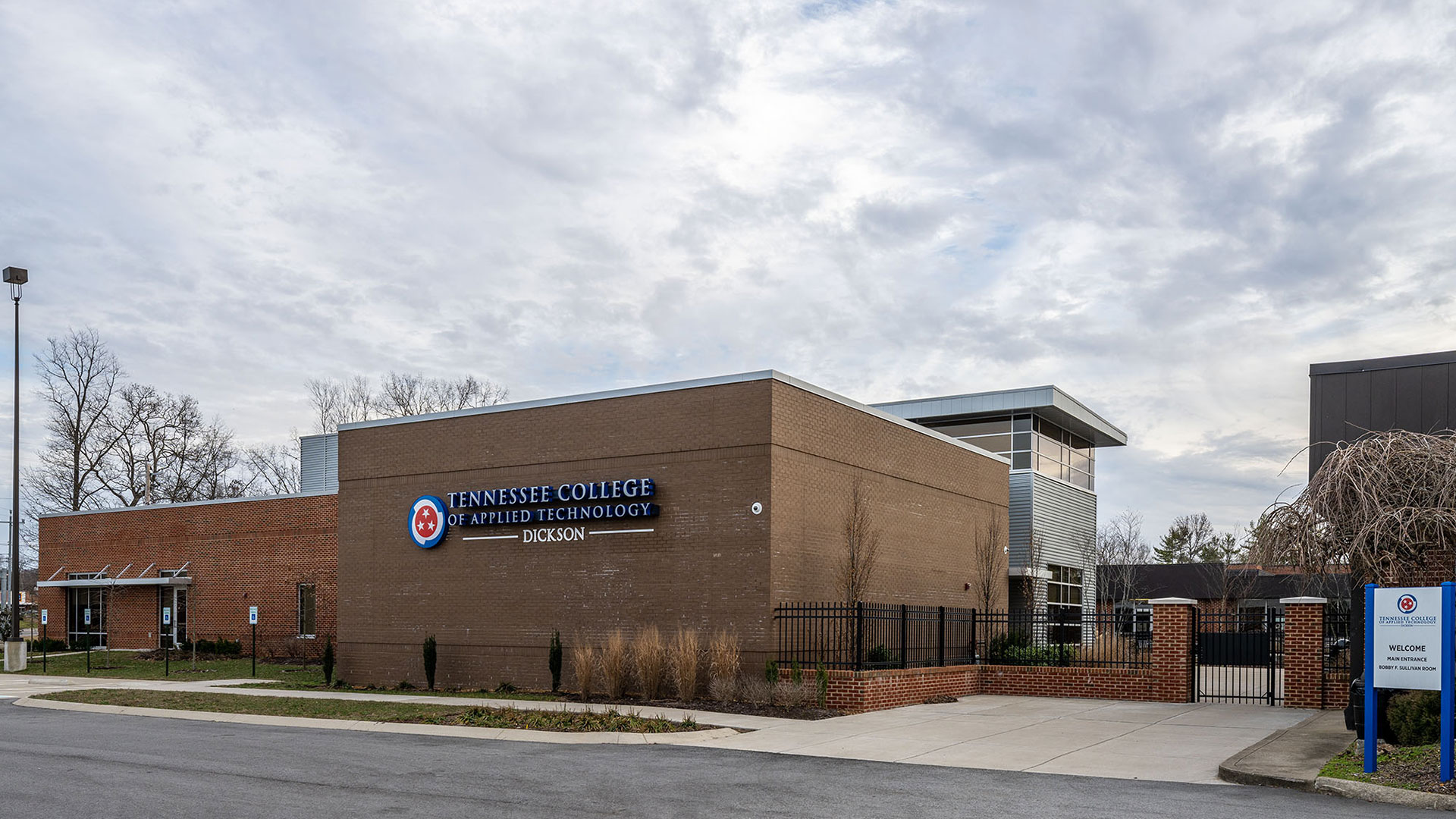 "In 2015, Ingram Civil joined JJCA in designing the site work supporting a new 20,000 SF Auto Diesel Building at the existing campus. From the beginning, the challenge was fitting the new building and parking into the available yard area while providing for the turn radii and drive dimensions needed for the large vehicles brought into the building for instruction. Metro Nashville's storm water ordinance would add to the task with some of the most comprehensive water quality requirements in the country. Grass strips, forebays and bioretention would all have to fit in the remaining yard available on site. Pedestrian connectivity was achieved through walks and pavement paint to guide the way to other parts of campus. A utility survey helped us to find the nearest connections for our water and sanitary sewer services on site rather than needing to make new connections to lines in the ROW.

TCAT Nashville